Saturday October 17, 8:00-10:00am
Saturday October 24, 8:00-10:00am
First-come, first-served.
Please follow normal social-distancing and face mask guidelines.
Provide current owner insurance.
Cash or cheque payments.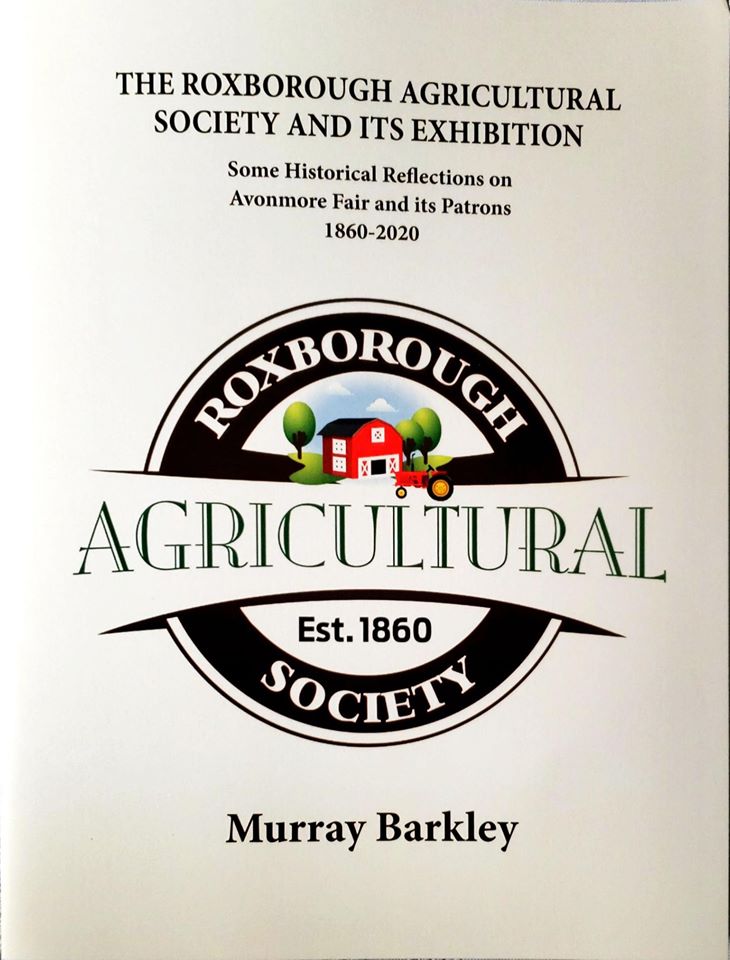 2020 Marks the 160th Anniversary of the Roxborough Agricultural Society, Murray Barkley has written a History of the Fair and with the help of Lily Worrall produced this book complete with Pictures. We had planned a Book Launch event, but it has been postponed. The fifty four page book is for sale, price is $20 and is available for purchase. email info@avonmorefair.ca and you can pay by e transfer treasurer@avonmorefair.ca
The Avonmore Fair is hosted by the Roxborough Agricultural Society –2020 marks our 160th Anniversary or 161th Year
It is with heavy hearts that the Board of Directors of the Roxborough Agricultural Society announce that the 2020 Avonmore Fair has been cancelled. The decision to cancel our fair, like many fairboards are having to consider, was not an easy one. 2020 marks our 160th year and we were excited to share it with you. Instead, we will celebrate it at our fair in 2021. We appreciate the hard work of our volunteers, as well as the support of our community and we are looking forward to the 2021 Avonmore Fair.
Thank you
2020 Board of Directors
Roxborough Agricultural Society
Upcoming event dates
Craft Show Dec. 5-6, 2020
Hi All
The date for our 2020 Avonmore Craft show should be December 5 and 6 BUT because of COVID19 we don't know yet if we can use the gym at the Tagwi High School. We have been told that the school board will re-evaluate the indoor use of the schools by October 5. Therefore we will have to wait until then to say for sure if we can hold a craft show this year or not and what social distancing measures we will have to follow. Please check back regularly for updates as they become available.
Yours truly,
Linda Holland
Avonmore Craft Show Co-ordinator craftshow@avonmorefair.ca
Avonmore Fair July 17-18, 2021