Final storage removal will be Saturday, May 23 beginning at 9:00 am. 
Please remain in your vehicle in the paved parking lot west of the community centre to await individual orders to proceed. 
Those people with items remaining in storage due to Covid-19 will soon be contacted directly with detailed removal instructions that will abide distancing standards.
To minimize the spread of Covid-19,
The Ontario Government has extended the
Declaration of Emergency to May 12, 2020.
The Roxborough Agricultural Society's operations
are deemed non-essential, therefore
winter storage removal must be postponed
pending revisions to the Declaration of Emergency.
Our volunteers appreciate your support of these
Government directives.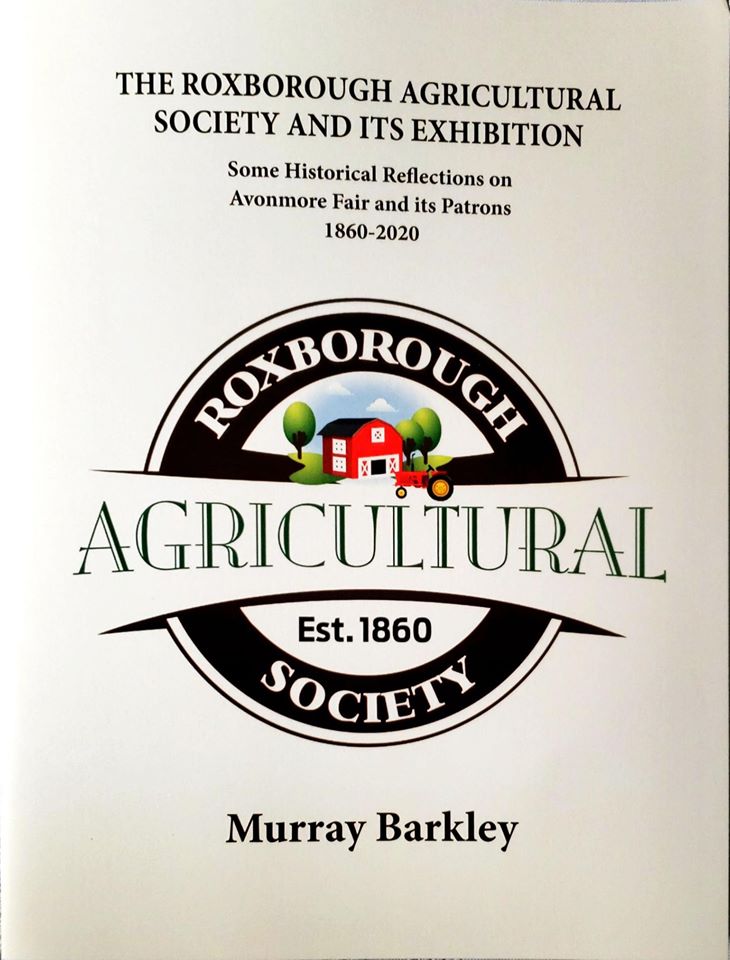 2020 Marks the 160th Anniversary of the Roxborough Agricultural Society, Murray Barkley has written a History of the Fair and with the help of Lily Worrall produced this book complete with Pictures. We had planned a Book Launch event, but it has been postponed. The fifty four page book is for sale, price is $20 and is available for purchase. email info@avonmorefair.ca and you can pay by e transfer treasurer@avonmorefair.ca
The Avonmore Fair is hosted by the Roxborough Agricultural Society –2020 marks our 160th Anniversary or 161th Year
It is with heavy hearts that the Board of Directors of the Roxborough Agricultural Society announce that the 2020 Avonmore Fair has been cancelled. The decision to cancel our fair, like many fairboards are having to consider, was not an easy one. 2020 marks our 160th year and we were excited to share it with you. Instead, we will celebrate it at our fair in 2021. We appreciate the hard work of our volunteers, as well as the support of our community and we are looking forward to the 2021 Avonmore Fair.
Thank you
2020 Board of Directors
Roxborough Agricultural Society
Upcoming event dates
Fish Fry Aug 16, 2020
Craft Show Dec. 5-6, 2020
Avonmore Fair July 17-18, 2021