The Avonmore Fair is hosted by the Roxborough Agricultural Society and 2017 marked the 157th year.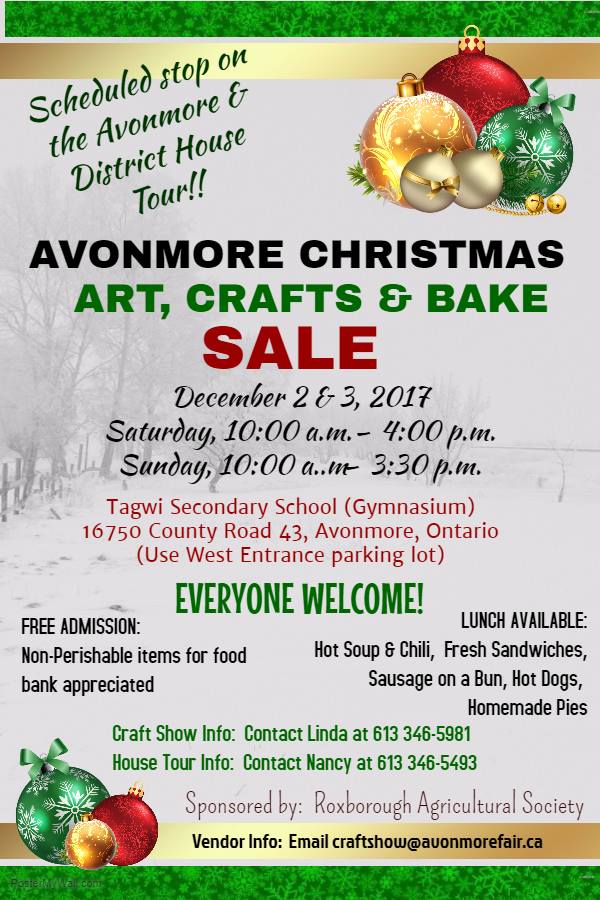 A Big Thank You to all who helped make it a success.
Thank you for the many volunteers and sponsor which helped make our 2017 Avonmore Oktoberfest a Great Success.  It was a great way to celebrate 25 years.
-Christmas Art, Craft & Bake Sale Dec 2-3, 2017
Jan 27, 2018 Annual meeting at NSP