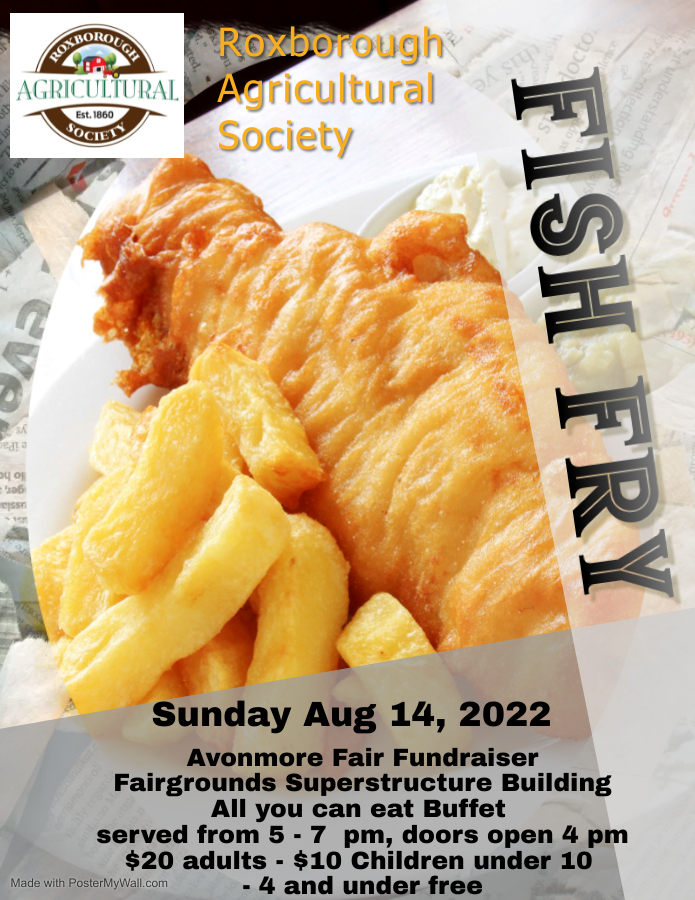 The Fish Fry is returning in 2022.
Tickets may be purchased at Barkley's in Avonmore or may be booked on line below.
To book your ticket please select the August 14, 2022 date below and fill in the form.
Meal is $20 for adults, $10 for 10 and under and 4 and under eat for free.
Meals must be paid for using e-transfer in advance unless other arrangements have been agreed to in advance.